Sean Shahrokhnia, MA., C.Psych.
Psychologist, Managing Director
On behalf of all the staff and clinicians at Psychology Health Solutions, I welcome you to our clinic. Our main objective is to create a safe, caring, welcoming and culturally respectful environment for everyone.
Making a difference in the lives of individuals and their families is at the very heart of Psychology Health Solutions. Our goal is to assist our patients in creating opportunities for Hope, Wellness, and Recovery.
Alaleh Shakourianfard, MACP, RP
Alexander Tran, MA., RP (Qualifying) Registered Psychotherapist
Alisha Mann, M.Psy., RP
Clinical Therapist
Alison Pereira, MACP, MA.Psych., RP
Atif Shujah, PhD., C. Psych.
Azar Farzinyasamy, PhD., RP
Canan Dalli, MEd., MPsyc., RP
Caitlin Winger, MA., RP (Qualifying)
Caryn Pushka, MA., RP (Qualifying)
Chris Aristides, MA., RP (Qualifying)
Etti Daskal, Dipl.-Psych., C. Psych. Assoc
Hamid Alizadeh, PhD, RP (Qualifying)
Homeira Ghazvininejad, MA., RP (Qualifying)
Karimeh Haddad, MA., RP (Qualifying)
Kelly McNaughton, MSW, RSW
Lana Livingstone, MSW, RP
Manshi Pandya, MA., RP (Qualifying)
Khatereh Razavi, M.A., RP
Nazanin Abkarian, Ph.D., RP
Natalia Vyzhol, M.A., RP (Qualifying)
Niusha Ghazban, Ph.D., R.P.
Rashmi Kumar, MA., RP (Qualifying)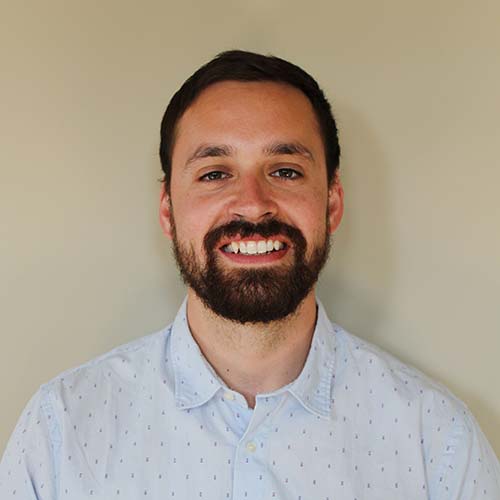 Saša Mudrinić MA, MA., C. Psych. Assoc.
Sevgim Kiper, MA, Registered Psychotherapist (Qualifying)
Suzanne Fani, MEd, RP, EMDRIA Cert.
Sevda Abbasi, Director of Operation
Sevda joined Psychology Health Solutions in 2019. Prior to PHS as the Director of Operations, Sevda had 15 years of corporate work experience. Sevda is a focused and dedicated individual with demonstrated talent in organizing work, establishing priorities and delegating tasks to meet. Skilled in communicating to meet performance and efficiency requirements while ensuring compliance with policies and regulations.
In her spare time, Sevda enjoys reading, music and outdoor activities. Sevda is an avid walker, and she participates in various sport activities
Suzanne Fani is a Registered Psychotherapist and EMDR Internationally Certified therapist. She graduated from University of Toronto in 1991 and specializes in the areas of: Traumatic stress injuries, Traumatic loss and bereavement, depression, anxiety.
Suzanne has over 20 years of experience in Employee and Family Assistance programs, providing employers and their employees with crisis intervention, case management, and critical incident stress defusing and debriefings. She has worked in both private and public settings including schoolboards, hospitals, universities and community mental health agencies. She has specific training in working with families, couples and individuals.
Although front-line workers are her priority, she also treats individuals who are victims of crimes and motor vehicle accidents. She specializes in traumatic loss and grief and has worked as a trainer/facilitator for Hospice Niagara Grief Program and as a coordinator/host for the Hospice Foundation of America: Living with Grief Series for several years. With in-depth training in many aspects of trauma: Mastering treatment of Complex Trauma, Therapy with Military Veterans, Working Effectively with First Responders, EMDR and Relational Trauma, she views herself as a lifetime learner.
Languages: English and Turkish
I have experience working with trauma and grief. I value understanding the individual through their own perspective and walking alongside them through their journey. I utilize various therapeutic modalities, including Cognitive Behavioural Therapy (CBT), Adlerian psychology, and Acceptance and Commitment Therapy (ACT).
My education includes an Honours Bachelor degree in Health Sciences and in Psychology from the University of Ottawa. I am currently completing my Master's in Psychology at Adler Graduate Professional School.
Ms Sharkourianfard's clinical work includes counselling for trauma, stress, anxiety and depression. She is specialized in treating psychological challenges using Cognitive Behavioural Therapy and Mindfulness-Based Cognitive Therapy.
Lnaguages: English, Farsi
Mehdi is a Registered Psychotherapist with a Ph.D. in Philosophy and an M.A. in Counselling Psychology. He has also finished a two-year certificate in Trauma and Addiction Recovery Studies. Mehdi has experience in working with individuals, couples, and families. He is equipped with a number of therapeutic modules and interventions including EMDR, Hypnotherapy and DBT. He usually works within the narrative approach with a focus on the client's unique assets and strengths. He helps his clients re-author their narratives and find effective ways towards improving their psychological wellbeing.
Languages: English, Farsi
Alina believes we can deliver our best when we have the right skills. Her approach to psychotherapy focuses on equipping clients with the right skills to navigate through life and overcoming any barriers to recovery to achieve the best that they want to achieve in each aspect of their life.
Alina has a Master's in Clinical Psychology and two decades of experience in supporting clients from all walks of life with a wide variety of mental health concerns.  She works from an eclectic, client centred, trauma -informed strength-based approach with the goals that the client desires to achieve through therapy.
Languages: English, Hindi, Malayam, Tamil, Gujarati
Canan, a psychometrist and registered psychotherapist with the College of Registered Psychotherapists of Ontario (CRPO). Canan has a wealth of experience working with children, youth, and adults in private clinics and Ontario school boards. She is highly trained in the identification and treatment of learning disabilities, and is proficient in conducting comprehensive assessments and
psychotherapy.
Canan brings a multidisciplinary approach to support psychological functioning with substantial experience in human resources, management consulting, and organizational development. This combination of skills makes her uniquely qualified to offer comprehensive support to individuals dealing with any career or work-related stress.
Canan is passionate about helping individuals to achieve positive changes in their lives, regardless of the challenges they may encounter. Her therapeutic approach focuses on identifying strengths and moments of resilience while promoting  self-discovery and personal growth. She values diversity and practices from an anti-oppressive, trauma-informed, and culturally sensitive perspective.
Canan holds a Master of Psychology Degree in Clinical and Counselling Psychology, a Master of Education Degree in Educational Management and Supervision, and completed an Advanced Graduate Degree in Management and Organizational Development. She has received certification in various areas of clinical psychology from Adler Graduate Professional School in Toronto, including psychological assessment, multi-modality, and trauma psychotherapy (in progress).
Canan offers both psychotherapy to individuals (adolescents and adults) and
counselling services to couples and families.
Languages: English & Turkish
Mrs. Sohaila Raees has more than 18 years of experience in clinical psychology. Dr. Raees has extensive experience of working in the mental health field and providing counseling to individuals and groups. She has worked in private clinical settings, as well as hospital rehabilitation programs. She uses an integrative treatment approach mainly utilizing Cognitive-behavioural, Insight-oriented, Interpersonal, Solution-focused, and Rational emotive therapies. Mrs. Raees holds a PhD in Clinical Psychology and is in the process of completing her registration with College of Registered Psychotherapists in Ontario (CRPO). Mrs. Raees' experiences includes working with individuals having problems with mood disorders, anxiety disorders, post-traumatic stress disorder; adjustment disorders, anger management, stress management pain disorders, and grief/bereavement issues. She has extensive experience of providing group based treatment to chronic pain patients.
Languages: English, Urdu
Dr. Hamid Alizadeh is a Registered Psychotherapist (Qualifying), experienced in helping people who need
psychotherapy, counseling, and assessment on mental health issues. He has received
training in Cognitive-Behavioral Therapy (CBT), and Adlerian Psychology and
Counseling. Hamid Alizadeh has been awarded NASAP Diplomate in Adlerian
Psychology. NASAP Diplomate in Adlerian Psychology ("The Diplomate in Adlerian
Psychology is the highest professional recognition offered by The North American
Society of Adlerian Psychology to its members.
Languages: English & Persian (Farsi)
Mr. Ionatan Stan is a Registered Psychotherapist and he works with individuals, couples, and families. He addresses different problems that affect patients' life cognitively, emotionally, and relationally. His area of expertise includes work with the following issues: anxiety and depression, anger management, couples and family problems, grief, stress/burnout, parenting, life transitions, separation/divorce, work related issues, trauma, sexual abuse and existential concerns. In his work he uses tools belonging to different theoretical approaches such as: Psychodynamic, Emotionally Focus Therapy, Narrative, Cognitive Behavior Therapy and Solution Focused.
Mr. Stan provides a warm environment where patients feel understood and safe to express their thoughts and feelings, and empowered to achieve their goals. "I see a human being as a whole and I pay attention to every aspect related to its constitutive dimensions – physical, psychological, relational, existential and vocational. You are more important than the problem itself and there are always positive aspects in your life that could be harnessed to help facing your issues. Being true to yourself, responsible and willing to live a life according to your values, represent a few ingredients that contribute to a successful therapeutic outcome."
Rashmi has known she was meant to help people ever since she was young, which led her to explore a variety of healing avenues. These experiences have culminated in Rashmi earning her Registered Psychotherapist (Qualifying) status.
Rashmi continually strives to learn new techniques to bring healing to her clients. Rashmi utilizes a holistic approach in her practice, examining how all parts of your life interconnect, treating you as a whole person, rather than solely the issue you wish to change. Rashmi has training in Cognitive Behavioural Therapy, Brief Solution Focused Therapy and utilizes a Person Centered Approach, believing each individual is deserving of empathy and respect. Rashmi also has a background in medicine, which puts her in a unique position to be able to understand what her clients are going through from a medical perspective as well.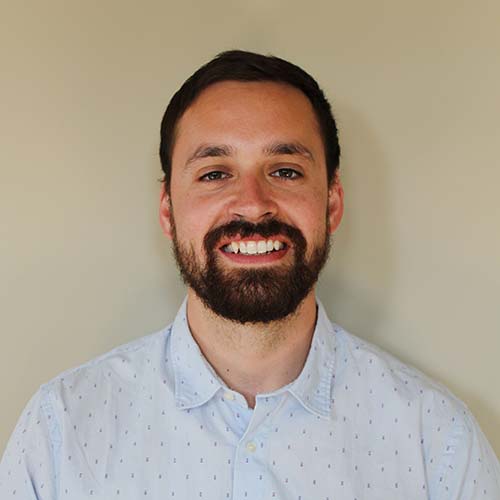 Saša Mudrinić MA, MA., C. Psych. Assoc.
Saša (pronounced Sasha) provides treatment to adults dealing with anxiety and
phobias, depression, trauma, abuse, physical injuries, career transitions, and
relationship issues. He takes an integral approach to therapy incorporating a biological,
psychological, social, and spiritual perspective. In addition to working in private practice,
Sasa has worked in educational settings, sporting environments, and in a multi-
disciplinary pain management clinic.  
Saša completed his BA in research psychology, his MA in counselling psychology, and
is currently working toward completing his PhD in clinical psychology. His MA
dissertation focused on contact sport athletes and their expression of aggression in their
personal lives. Saša is a member in good standing with the College of Psychologists of
Ontario (CPO).
In his spare time Saša enjoys playing soccer, learning, working with his hands,
travelling, and visiting his family in former Yugoslavia.
Languages:
–          English
–          Serbo-Croatian/Bosnian
Languages
English
Persian (Farsi)
About Niusha Ghazban
Ms. Ghazban is a Registered Psychotherapist with over 10 years of experience working in a variety of mental health settings. Her approach to therapy is holistic, strength-based and client-centered. With a warm, nonjudgmental and culturally sensitive approach, Ms. Ghazban supports her clients' uniqueness and strengths to create changes that improve their lives. She grounds herself in scientific research and works with individuals to foster the powerful mind-body connection in order to regain a sense of balance and wellbeing.
Ms. Ghazban is equally passionate about teaching psychology and works as a Sessional Professor at Raymond Chang School for Continuing Education at Ryerson University, as well as a Psychological Consultant. She also enjoys travelling and spending time with her husband and children.
Education
Ms. Ghazban is a licensed member of the College of Registered Psychotherapists of Ontario (CRPO). She received her Doctorate and Master's degree in Psychological Science from Ryerson University, and obtained her undergraduate degree from McMaster University.
Ms. Ghazban completed her Post-Doctoral internship at Atlanta Psychological Services, conducting psychological assessments on children and adults. She also worked with individuals suffering from substance use disorders and opioid dependencies at North Fulton Treatment Center, in Atlanta, Georgia.
Areas of Practice
Ms. Ghazban has a wide range of interests and experience working with individuals with chronic pain and other mental health concerns such as depression, anxiety, grief and loss, and substance use. She also empowers her clients to achieve their goals, and provides them with skills to cope with stress, relationship difficulties, building resilience, improve their self-esteem and quality of life.
She is trained in conducting psychological assessments and primarily works within the framework of Cognitive Behavioural Therapy (CBT) and Mindfulness-based interventions, with the ability to integrate elements of specialized treatments such as Dialectical Behaviour Therapy (DBT), and Acceptance and Commitment Therapy (ACT).
Ms. Nigar Yunus holds a Master's degree in Counselling Psychology and is a Registered Psychotherapist (Qualifying), through the College of Registered Psychotherapists in Ontario (CRPO).
She offers professional therapeutic counselling to individuals, couples, families and groups in a safe, confidential and culturally supportive environment. She has experience in a variety of issues including: family crisis, parenting issues, abuse and trauma, communication, separation and divorce, grief and loss, anger, depression, anxiety, sexual orientation and gender identity and addiction.
Ms. Yunus is patient, detail-oriented, and very easy to communicate with. She has the ability to attentively and empathically listen to what other people are saying. Her belief is that it is this attitude of confidentiality and non-judgmental safety which builds the rapport with her clients. She also views her client from a strengths based perspective and strives to empower them and determine the resources they can draw upon. In therapy, her aim is to explore how the issue is impacting the client's life so that they leave the session with a plan of what they will do next.
Ms. Yunus focuses on integrating theories in collaboration with clients and works from a premise of Cognitive Behavior Therapy (CBT), Solution Focused Therapy (SFT) and Mindfulness.
Services Provided in: English & Urdu, and basic conversational French.
I am a Registered Psychotherapist with over 25 years of experience working with individuals and their families who have experienced physical or psychological trauma in their lives.
To assist clients in reaching their long- term and short-term goals, I use a variety of evidence-based treatment modalities and techniques that suits client's individual needs.
I have a PhD. in Psychology, Registered Psychotherapist with the CRPO
(College Of Registered Psychotherapists of Ontario) and a member of the Ontario Association of Mental Health Professionals. I am also a registered Psychologist with the Board of Psychologist, Michigan Department of Licensing and Regulatory Affairs Board of Psychology in State of Michigan.
Areas of Practice
Abuse (Physical and Emotional)
Anxiety
Post Traumatic Stress Disorder (PTSD)
Depression
Addiction
Greif
Anger Management
Postpartum Depression
Couple Counselling
Approaches Used
Cognitive Behavioural Therapy (CBT)
Emotion Focused
Rational Emotion Behavior Therapy (REBT)
Mindfulness Based Stress Reduction
Dialectical Behaviour Therapy
Solution Focused Therapy.
Ms. Negar Reisi Dehkordi has been providing psychotherapy services for several years and use a variety of methods such as Cognitive Behavioral Therapy, Dialectic Behavior Therapy and Reality Therapy, in a warm, safe and supportive environment. 
Education
Ms. Negar Reisi Dehkordi has an Earned Ph.D. in Psychology evaluated by WES and is a Registered Psychotherapist through the College of Registered Psychotherapists in Ontario (CRPO).
Areas of practice
Ms. Negar Reisi Dehkordi provides psychotherapy for adults and families to help them to overcome their psychological difficulties such a depression, anxiety (phobias, trauma and PTSD), grief, low self-esteem and interpersonal relationship challenges.
Languages
English & Persian (Farsi)
Caryn Pushka is a Registered Psychotherapist (qualifying) who uses evidence-based third-wave cognitive behavioural therapy, and positive psychology, incorporating humanistic and mindfulness-based techniques in her work with you. Together, you will examine what is not serving you and build your inner strength to achieve your goals.
Originally trained in Applied Behaviour Analysis working within the Traumatic Brain Injury and Complex Trauma Rehabilitation fields, Caryn returned to complete her Master of Arts in Counselling Psychology after raising four children. Her practice is trauma-informed and incorporates a strength-based approach.
Nazanin Akbarian is in the process of becoming registered with the College of Psychotherapist of Ontario as a Registered Psychotherapist Qualifying. She received her B.Sc. in Clinical Psychology in 2002, her Master in Psychology in 2006 and her Ph.D. in Psychology in 2013. Her thesis was on Cognitive Behavioral Therapy for Post-Traumatic Stress Disorder. Nazanin has more than ten years of experience working with wide variety of mental health issues such as Depression, Anxiety disorders, PTSD and interpersonal issues. She works under the direct supervision of Mr. Sean Shahrokhnia providing individual psychotherapy for adults. Nazanin has training and experience with a variety of treatment approaches, including Cognitive Behavioral Therapy, Dialectical Behavioral Therapy, Reality Therapy and Mindfulness.
Hi! I'm Natalia.
I'm a practicing therapist, social worker, relationship counselor, and life coach. I have also led numerous sessions and webinars in life coaching online and outside of Canada since 2012, including on themes such as the impact of the subconscious on one's life.
In 2009, I got my bachelor's degree in social work, and In 2011-2014, I attended Gestalt psychotherapy training in Ukraine. Then, in 2016, I joined the Gestalt Institute of Toronto, and successfully graduated as a certified gestalt psychotherapist in 2021. Meanwhile, in 2018, I was certified by the Fowler International Academy of Professional Coaching as a Professional Life Coach.
Languages: English & Cantonese
Ms. Leung is a trauma-informed therapist with training in Vocal Psychotherapy, Trauma
Counseling, and Cognitive Behavioural Therapy. She specializes in mental health
issues related to communication, cultural, and social barriers. Ms. Leung is a Registered
Psychotherapist and Certified Music Therapist. She is currently completing her Masters
degree in Health Management. She helps her clients work toward recovery through self-
exploration, self-compassion, and self-advocacy by providing them with evidence-based
tools and compassionate support.
Lana is a registered Social Worker and Psychotherapist with over 15 years of experience working with children, youth and adults. Lana specializes in supporting individuals through trauma, grief, stress management, pain management, addiction, PTSD, depression and anxiety. Lana believes in a holistic, therapeutic approach that encompasses individuality and autonomy. Lana uses approaches in Cognitive Behavioural Therapy, Narrative Therapy, Solution Focused Therapy and Strength Based Therapy to assist you with reaching your goals and overall wellbeing. Lana uses a person-centred, trauma informed, collaborative approach and she provides a safe and welcoming environment for you to share your thoughts and feelings. Lana provides a judgement free space for you and will support you with learning and practicing coping strategies and tools that you can use in any difficult situations that may arise in your life.
In Denmark, Ms. Khatereh Razavi holds an M.A. in Clinical Psychology and is an
Authorized Psychologist through the  Danish Supervisory Board of Psychological
Practice. In Ontario, she is a Registered Psychotherapist providing psychological
assessment and therapy. Ms. Razavi has over 20 years of experience with individuals
of varying geographical and cultural backgrounds. She believes strongly  that each
individual has unique needs and so, she uses a multifaceted approach with special
focus on cognitive methods.
Services provided in English, Danish, and Persian (Farsi)
Ian strives to provide his clients with the respect and support they deserve as they examine their thoughts, feelings, and behaviours. Together, you'll develop new strategies to help you achieve a greater sense of peace and fulfilment. Ian obtained a Master of Arts in Counselling Psychology from Yorkville. As a Registered Psychotherapist, Ian has helped clients dealing with anxiety, depression, anger, chronic pain, physical disability, trauma, and obsessive-compulsive tendencies, among other issues. His primary modalities of treatment have included Cognitive-Behavioural Therapy (CBT), Cognitive Processing Therapy (CPT), and Narrative Therapy.
Kelly McNaughton   MSW, RSW, CTS, PhD Student
Program Manager, Peer Support and Trauma Response
The Toronto Hospital for Sick Children 
Psychotherapist
Kelly has worked extensively with first responders for over 25 years.  She was a Trauma Manager with oversight of national and global response for a national EAP and Team Lead for their clinical operations at 9/11.  While maintaining a presence for over a year in NY, Kelly led a team of officers from Peel Regional Police to work with the NYPD.  Kelly has continued to provide training and consultation to emergency service personnel and their peer teams along with psychotherapy practice dedicated to first responders and front line healthcare providers.   She is a certified EMDR therapist and an instructor in Critical Incident Stress Management with the International Critical Incident Stress Foundation. She is a graduate of the University of British Columbia and McGill , and is currently a PhD student at the University of Windsor.  She is currently completing a study of the incidence of PTSD in nursing through the Faculty of Nursing at Memorial University.  In addition, she developed and delivers mental health education to new graduate nursing hires at SickKids as well as a family workshop for their partners/families. She has two publications and three currently under peer review with journals.  
Language:
English, Farsi, Persian
Homeira Ghazvini Nejad, Registered Psychotherapist (Qualifying):
I am a registered psychotherapist (qualifying) with 30 years experience individuals, couples and family therapy to manage a range of clinical issues such as depression, anxiety, OCD, PTSD, stress, grief and couple conflicts.
My approaches including, Cognitive Behavioural Therapy (CBT), Mindfulness, Dialectical Behavioural Therapy (DBT) and Reality therapy (RT).
"The purpose of our lives is to be happy "
Languages
Hebrew (native tongue)
English (fluent)
German (fluent)
Spanish (intermediate)
About me
As a therapist I believe in an integrative approach to psychotherapy whereby thoughts and emotions are explored and special consideration is given to a unique and subjective experience. This can be achieved through allowing the clients to speak freely about their concerns while listening attentively and emphatically yet without judgement. My aim is not to offer ready-made solutions. Neither is it to tell the client what I think they should do. Rather it is to make the clients aware of their own patterns of thinking and emotions in a way that will help them deal better with what is bothering them, be at peace with themselves and those around you and achieve your long-term goals.
I am fluent in three different languages: English, German and Hebrew.
As of now I am in supervised practice at Psychology Health Solutions by Sean Shahrokhnia, C. Psych and I also work part-time at Oxford Psychological Services in Woodstock under the supervision of Dr. Dana Klein. I am currently completing the requirements to be registered with the College of Psychologists of Ontario without restrictions.
Areas of practice
Although I was trained in psychodynamic psychotherapy which tries to uncover unconscious motives, fears, desires, thoughts and wishes and use newly gained knowledge about ourselves, I am also enthusiastic about ACT which is a behavioral therapy at its core. It's about taking action but not just any old action. It's about action guided by core values – behaving like the kind of person you want to be. What do you want to stand for in life? What really matters deep in your heart? How do you want to treat yourself, others and the word around you? ACT gets you in touch with what really matters: your heart's deepest desire about how you want to behave and what you want to do during your brief time on this planet. You then use these values to guide, motivate and inspire what you do. And it's also about mindful action that you take consciously with full awareness – open to your experience and engaging in whatever you are doing. The aim of ACT is to increase your ability for mindful, value-guided action i.e psychological flexibility. ACT can be used for any type of psychological condition: anxiety, depression, PTSD, life's crises, grief processing, chronic pain, interpersonal difficulties etc.
Education
I completed my Master's degree in clinical and health psychology at the Johannes-Gutenberg University in Mainz, Germany. Since then I have accumulated a lot of experience working in the clinical setting treating various disorders and problems. I also have experience working in a school setting providing psycho-educational assessments and working with parents, children and educational staff. I am registered with the college of psychologists of Ontario (CPO).
Languages

English
Location
Kitchener
About Caitlin Winger

Caitlin believes in flexibility within the counselling process. Each person is unique and should have the opportunity to engage in the healing process in a way that is meaningful and authentic to them as an individual. Education Caitlin is a Registered Psychotherapist (Qualifying) with the College of Registered Psychotherapists of Ontario. She completed her Masters degree from Martin Luther Seminary focusing on spiritual care and psychotherapy. She also engages in ongoing training in various areas on a regular basis.
Areas of Practice

Caitlin uses a variety of therapeutic techniques to help clients of all ages and backgrounds navigate the
various challenges of life.
Mina Asrar, MA., RP
Mina Asrar is a Registered Psychotherapist with a Master's degree in
Psychology. Since the beginning of her practice in 2001, Mina has extensively
provided support for individuals suffering from motor vehicle accidents,
workplace injuries, chronic pain and family and marital problems.
Mina has specifically worked with individual who have adverse experiences such
as harassment, abusive relationships, and workplace harassment. She is
particularly has experience of working with individuals with complex trauma, post-
traumatic stress disorder, mood disorders, anxiety disorders, adjustment related
problems.
Mina is passionate about working with individuals closely as a team and her work
approach is to explore and understand client's life problems and their emotional
system. The therapeutic approaches she utilized are evidence based and leaning
towards cognitive behaviour therapy, cognitive processing therapy and dialectical
behaviour therapy.
Languages: English & Persian (Farsi)
Language:

English, Farsi, Persian
Azar Farzinyasamy, Registered Psychotherapist (Qualifying):
I am a registered psychotherapist (qualifying) with a vast experience of helping individuals and couples from different cultural backgrounds develop cognitive, behavioural, and emotional skills to manage a range of clinical issues such as depression, anxiety, OCD, PTSD, stress, grief, and interpersonal difficulties.
I utilize various approaches including, Cognitive Behavioural Therapy (CBT), Mindfulness, Emotional Focused Therapy (EFT), and Dialectical Behavioural Therapy (DBT). I am passionate about helping individuals and couples create an integrative approach to address dysfunction coping strategies and replace them with constructive actions the best fit unique needs and goals.
Education:

I am a Registered Psychotherapist (qualifying member) through the College of Registered Psychotherapists in Ontario (CRPO). I hold a Doctorate in Educational Psychology from Iran in 2017 and a Masters of Arts in Educational Psychology (2009) from Iran.
Areas of practice:

I have years of experience in the treatment and assessment of children and adult clients and have helped many clients to accomplish their therapeutic and life goals. I utilize psychoeducation along with an integrative treatment approach with a particular focus on Cognitive-Behavioral Therapy, and Dialectical-Behavioural- Therapy with clients dealing with anxiety, PTSD, depression, grief, identity and self-related problems, stress management as well as couple conflicts.
Master of Arts in Counselling (MACP) Yorkville University, (Candidate, 2021, RP Psychotherapist, Cognitive Behavioural Therapist, Clinician graduated in 2019, 2-year Graduate Program Clinical Behavioural Sciences Graduate Program, Graduate in 2019 Certified Cognitive Processing Therapist, 2018
Member of the Canadian Counselling and Psychotherapy Association (CCPA) SafeTalk Suicide Training certificate 2017 Mental Health First Aid Certificate, 2016 Bachelor of Arts in Psychology, 4-Year Honours Program University of Western Ontario (1994).
Focus: Individual therapy, Young Adults, Family Therapy, Couples, Depression, Anxiety Disorders, Sexual Assault, PTSD, Trauma and Abuse, Suicide prevention My goal as a therapist is to create a relationship with my clients based on mutual honesty and respect, while also bearing the compassion and sensitivity that are fundamental to healing. I will strive to ensure you feel supported and heard, you learn new coping skills, and begin letting go of behaviors that aren't serving you in a positive direction.
I have a passion working with first responder's suffering with PTSD which is often accompanied by depression, substance abuse, and/or anxiety disorders. This can negatively affect the quality of life for any person living with PTSD, so it's important to treat all co-occurring conditions.
PTSD is a highly treatable condition and cognitive behavioural therapy (CBT) is the best treatment for it. I believe in hands on approach to treatment by using in-vivo exposure or imaginary exposure therapy.
Therapeutic Modalities:
As a Cognitive Behavioural Therapist, CBT focuses on the way people think ("cognitive") and act ("behavioural"). The concept behind CBT is that our thoughts about a situation affect how we feel (emotionally and physically) and how we behave in that situation. I treat a wide variety of issues, including anxiety, depression and mood disorders, relationship difficulties, adjustment problems and life transitions, stress management, family conflict, and communication difficulties. I am well versed in several counseling techniques including Dialectical Behaviour Therapy (DBT) and Cognitive Processing Therapy (CPT and Mindfulness Based Cognitive Therapy (MBCT).
I am very passionate for improving the lives of others within my own community, where I have worked and volunteered with women's shelters, teen parents, abused children, suicide prevention and families in crisis for the past 20 years. I take great pride in calling myself a therapist and wholeheartedly love the work I do. Whatever is holding you back, now is the time to move beyond that limitation. You have the power to change your life, you just need to know how.
Languages

English
Vietnamese
Location:
Toronto & Hamilton
About Alex Tran, Registered Psychotherapist (Qualifying)
When it comes to therapy, what matters is the context, people go through so much that they often feel unacknowledged. Invisible, and importantly that you do not matter. The greatest tragedy is when you believe you don't matter. This could be a turning point, a setback or even a challenging point in your life. Coming to therapy is a good way is to sort this out in counselling. I work with couples and individuals, and I work from a modality that puts you in the centre. I work with feelings, thoughts, and complicated cycles that play out in all our lives.
A safe place to explore your inner world
A place to work through emotions/experiences
A place you feel you can belong without judgement
Someone who is willing and able to work with, accept and also challenge you at times.
Approaches: CBT, DBT, SFT, Narrative therapy, Person-Centred
Languages: English, Hindi, Gujarati
As as therapist I will remind you that you are not broken. Give you room to access your own wisdom. Support you in figuring out what to do. Help you recognize that you are the expert of your own life and remind you that only you know what is best for you. We'll work together and collaborate to make the "hard things" easier to sit with.
I work with adolescents, adults and seniors. My goal is to help people experience relief from anxiety, depression, shame, self-doubt, relationship struggles, trauma, and grief through self-compassion and self-understanding. Based on your needs I can employ a various therapeutic approaches to keep the experience as authentic as possible.
I am a graduate of Masters in Counselling and Psychology from Yorkville University. Registered with the CRPO with a qualifying designation.
Languages: English and Arabic (Jordanian Dialect)
Karimeh Haddad believes in maintaining holistic wellness in all aspects of our lives, and looks deeply into the interconnection between our biological, psychological, and socio-environmental factors. Karimeh is a registered psychotherapist with a Master of Arts in Spiritual Care and Psychotherapy and a Master of Arts in Developmental Psychology from Wilfrid Laurier University. 
Karimeh is passionate about working with individuals to address the nature of our human experience with kindness and compassion. By not being limited by specific approaches, using a combination of therapeutic interventions that align with one's needs, personal goals, and exploration of the two is the main focus of her work. Her approaches of emphasis include DBT, CBT, Solution-Based therapy, Emotion-Focused therapy, Narrative Therapy, Psychoanalytic therapy, and Humanistic therapy.
Mental health challenges are a part of our walk through life, but they need not be dealt with alone. Karimeh has worked with individuals across the lifespan who struggle with many different diagnoses and health conditions while using culturally-competent, inclusive, and evidence-based approaches. She looks forward to working with you as we embark on your journey of healing and growth. 
Office Location: London
Language: English
Chris is a Registered Psychotherapist (Qualifying), with experience in individual therapy,
residential addiction treatment, and assessment settings.
Chris works with adults and adolescents with a variety of concerns, including:
Depression
Anxiety And Panic
Stress Management
Relationship Difficulties
Grief And Loss Self-Esteem
In a warm and compassionate space, our therapy will integrate principles from
cognitive-behavioural (CBT), humanistic, existential, and Adlerian schools.
Ms. Alisha Mann works as a Clinical Therapist at our clinic. She utilizes various therapeutic models, such as Cognitive Behavioural Therapy (CBT), Solution Focused Therapy, and Mindfulness approaches to relaxation, when working with patients experiencing Chronic Pain, Depression, In-car Driver and Passenger Anxiety, as well as Posttraumatic Stress Disorder.
Languages:
German
Polish
English
Andrei Kozlowski is a psychological associate registered with the College of
Psychologists of Ontario. He has been practicing psychology for over 30 years. He hasextensive experience in counselling in Canada, Germany and Poland at hospitals,
clinics, addiction centres and in private healthcare. For over 20 years, he has been
working with clients involved in personal injury, motor vehicle and work-related
accidents. He has considerable expertise working with people who live with anxiety
disorders, depression, unstable moods, posttraumatic stress disorder, and/or persistent pain.
Trained in Cognitive Behavioural Therapy, Dialectical Behaviour Therapy, mindfulness-
based therapies, and other evidence-based therapeutic modalities, Andrei determines
which approach best suits his clients' needs, then works collaboratively with his clients to set and achieve individualized goals. He has conducted assessments for
Medical/Rehabilitation, Psycho-vocational assessments, Disability and Catastrophic
Impairment in the context of both Independent Medical Examinations as well as working with clients and their legal representatives. Andrei is experienced in dealing with populations from diverse cultural backgrounds.
Dr. Atif Shujah is a practicing Psychologist. He is empathetic, non-judgmental, and
compassionate in providing services that are sensitive to each client's unique needs
and resources.
Dr. Shujah helps people develop cognitive, behavioral, and emotional skills to manage a range of clinical issues (e.g. depression, anxiety, trauma, stress, bereavement,
interpersonal problems and chronic pain).
Dr. Shujah is a Registered Psychologist (supervised practice) in Clinical Psychology
with the College of Psychologists of Ontario. He has comprehensive education in Psychology as he completed a Doctorate in Clinical Psychology (2013) and a Masters
of Arts in Clinical Psychology (2006) from the University of Regina; and a Masters of
Education in Counseling Psychology (2002) from the University of Toronto.
Dr. Shujah has expertise in the treatment and assessment of adult clients and has
assisted many individuals to achieve their therapeutic and life goals. He utilizes an
integrative treatment approach with a particular focus on Cognitive-Behavioral Therapy.
He will assist you to identify and counter dysfunctional and maladaptive thoughts,
behaviors and emotions.
UNIQUE SERVICE
We provide treatment sessions in-person and remotely (phone or video call).